The Kingdom of Heaven
by

Einar Schwenke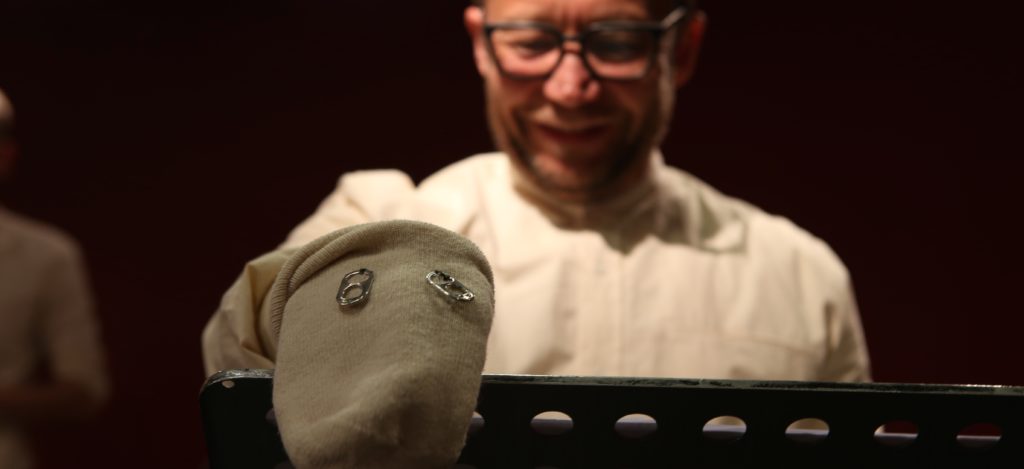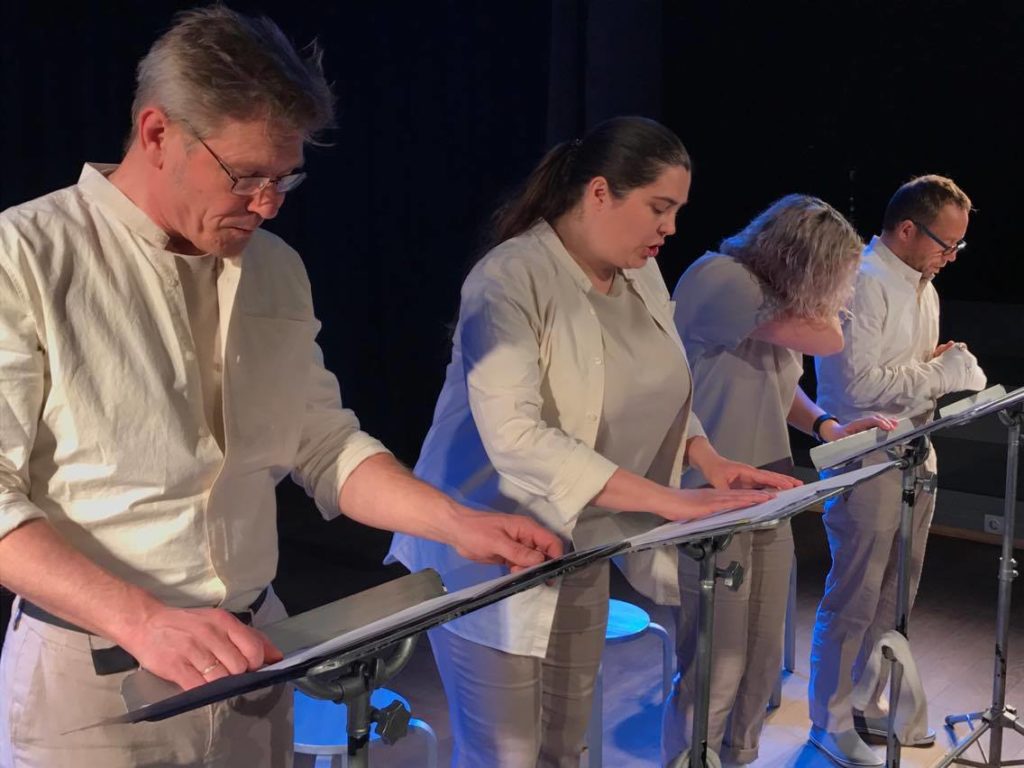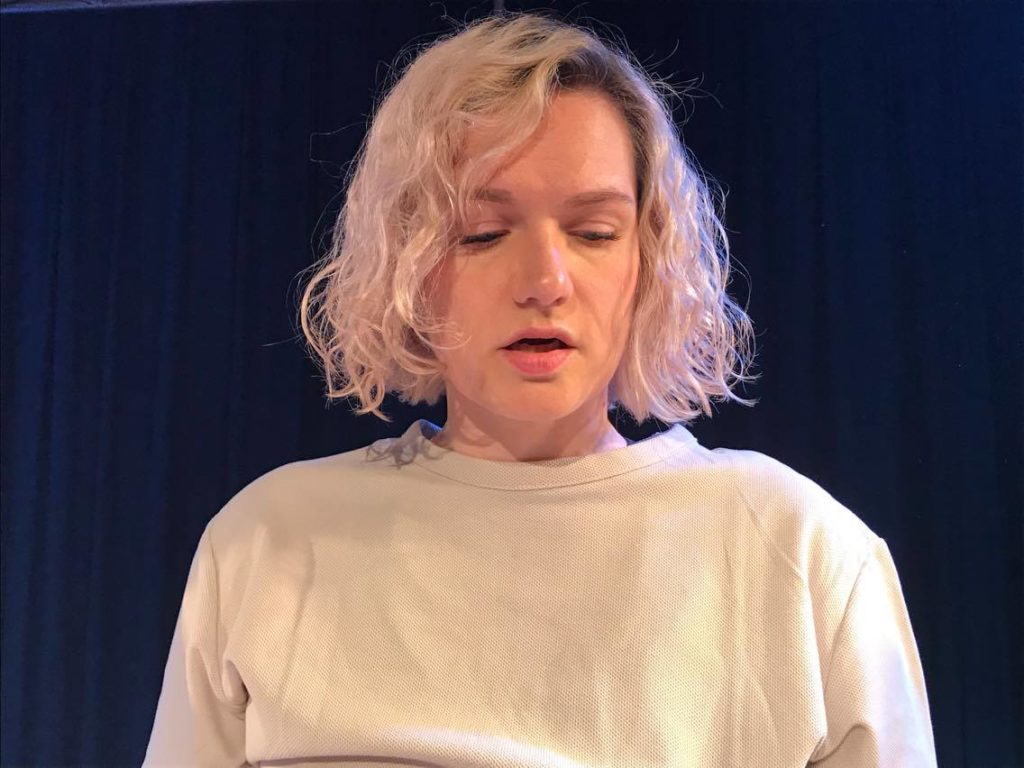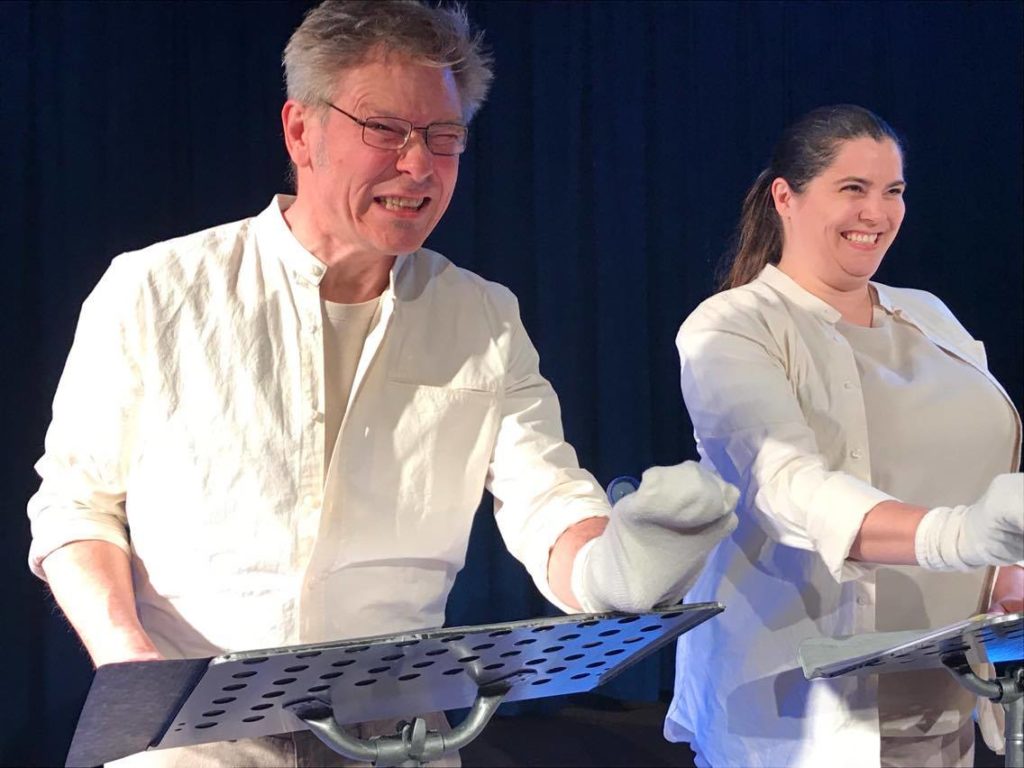 We are locked in a shipping container. We don't know where, we don't know when, and we don't know if we will ever get out of here. Rimfrost productions and Ferske Scener takes the audience to the Kindom of Heaven – a sci-fi reading.
In the confined space, we meet a boy called Heaven. And his mum, dad, and granddad. We find out that they have been here a long time. Longer than Heaven can remember. How long is that really? How long has the family lived in their own tiny kingdom? Their only contact with the outside world is the food that comes through the chute, the same menu at the same times every day. And the light is red. Because reality outside is dangerous. Only inside the metal walls can we be safe. They say. But are we safe? What happens when someone comes knocking on the door? Or when we want to break out?
Rimfrost productions and Ferske Scener have created a performance for young people where you as an audience member can veritably smell the stuffy air, hear the sound of longing, feel the gravity and reality of the situation. Feel fear, confusion, and frustration. Despite the fact that there isn't much to see. No lights, frills, or big gestures. A stage, a musician, four actors. That's it.
Because it is your own imagination that creates the most detailed images, and the sci-fi reading of The Kingdom of Heaven exploits this to its fullest. Long after the performance is over.
The text is performed as live radio theatre and is appropriate for ages 12 and above. Percussionist Christer Jørgensen creates live music and sound effects.
The Kingdom of Heaven
2016 – 2017
Infoadd
Contributors add
Dramaturg and directorKristin Bjørn

ActorKristine Myhre Tunheim

ActorBernt Bjørn

ActorAlexander Rindestu

ActorJonas Delerud

ActorTrond Peter Stamsø Munch

ActorAnethe Alfsvåg

PercussionistChrister Jørgensen

Scenography and costume designIngvill Fossheim

PhotoStein Bjørn
Locations add
○

Festspillene i Nord-Norge (premiere)

○

Tromsø Bibliotek

○

Vårscenefest

○

Tromsø DKS
Ragnhild Freng Dale, Periskop.no
In this claustrophobic condition the family gradually falls apart. At the same time, the dystopia is breakneck fun and sometimes breaks out of the audio play format to lift the performance and emphasise the presence of the performers in the space. (…) The performance is aimed at young people, but as an adult audience member, I feel it speaks just as clearly to my own time and generation, something that is a clear strength of the script, direction, and presentation.
Hege Fjeld, Harstad Folk High School
Recommended! As one of my students said: It's appropriately morbid.
Audience member (14), Arctic Arts Festival 2016
One of the best things I've seen.
Support
The production is a collaboration between Ferske Scener and Rimfrost Productions with support from Spenn.no, Fond for Lyd og Bilde, and Fond for Frilansere.