Belly Beast
av

Lina Killingdalen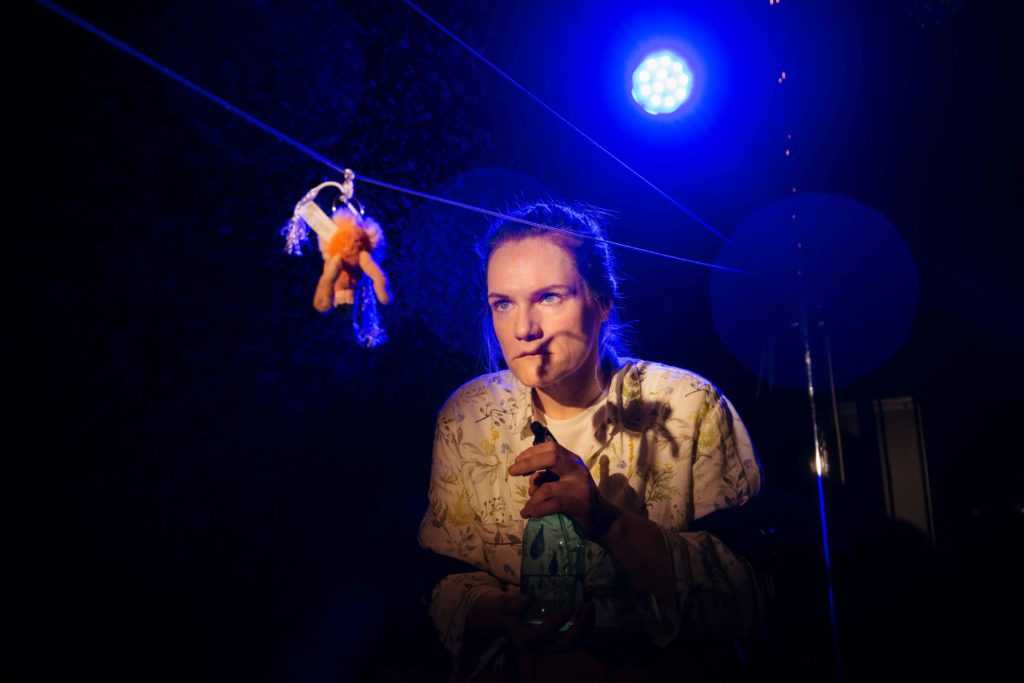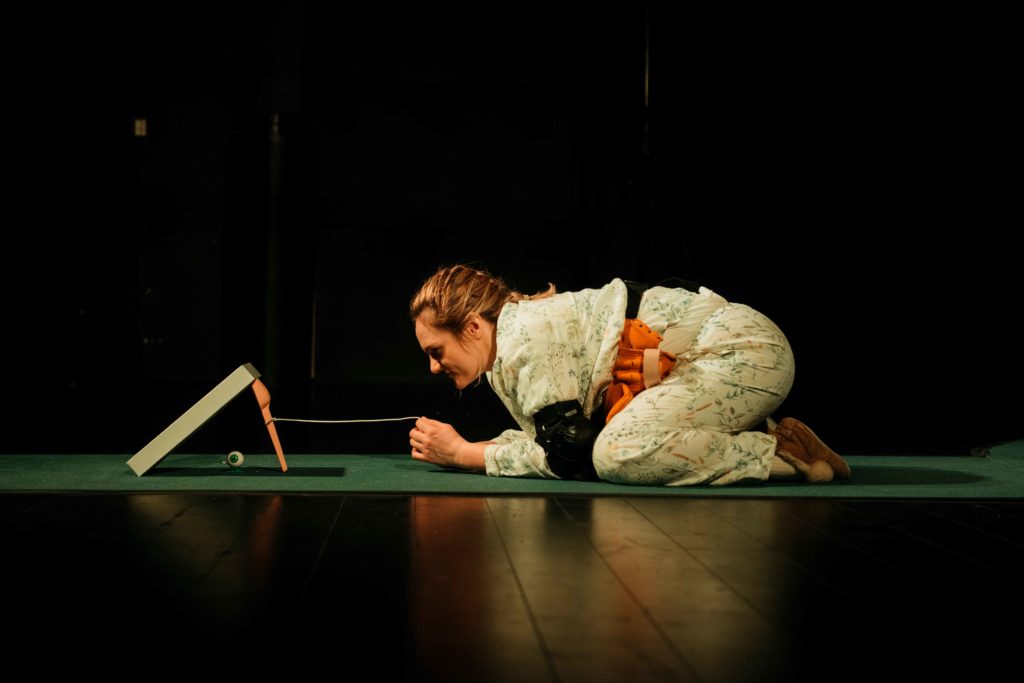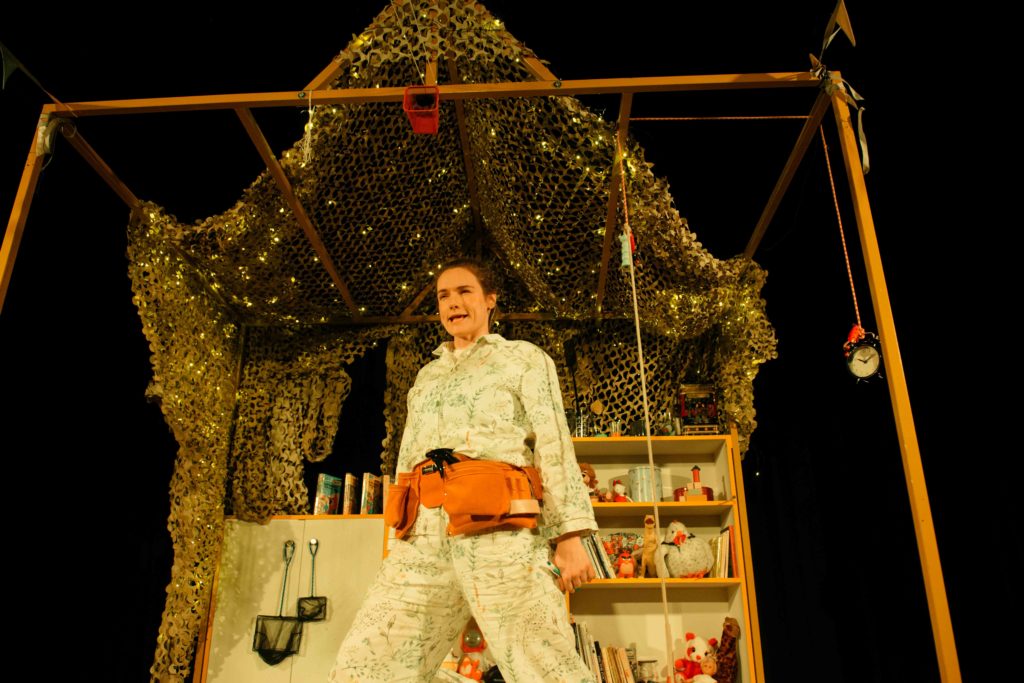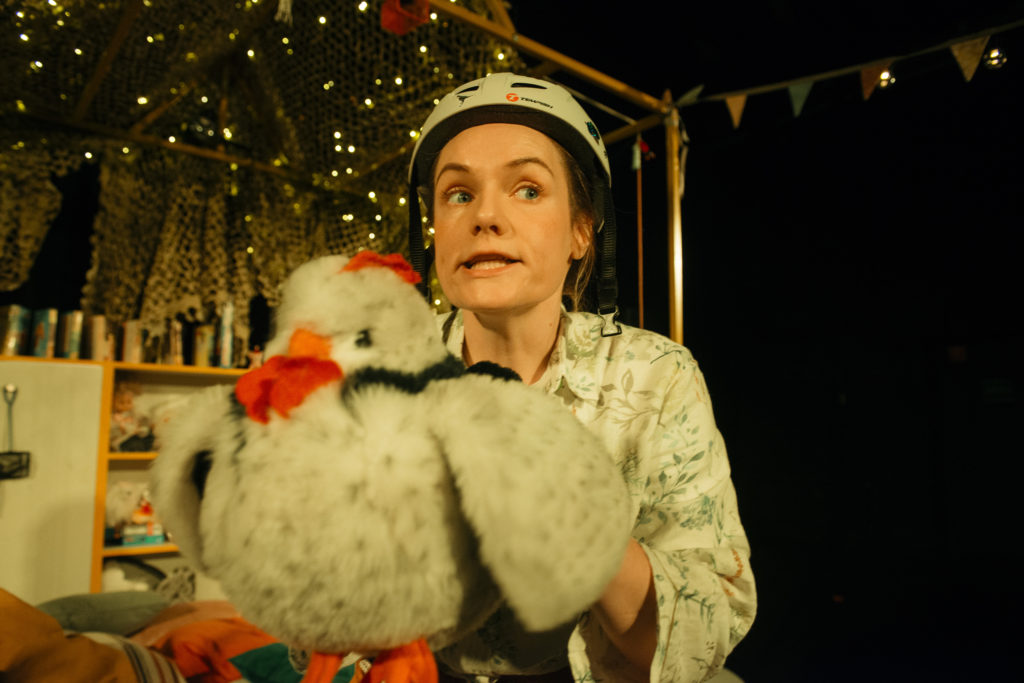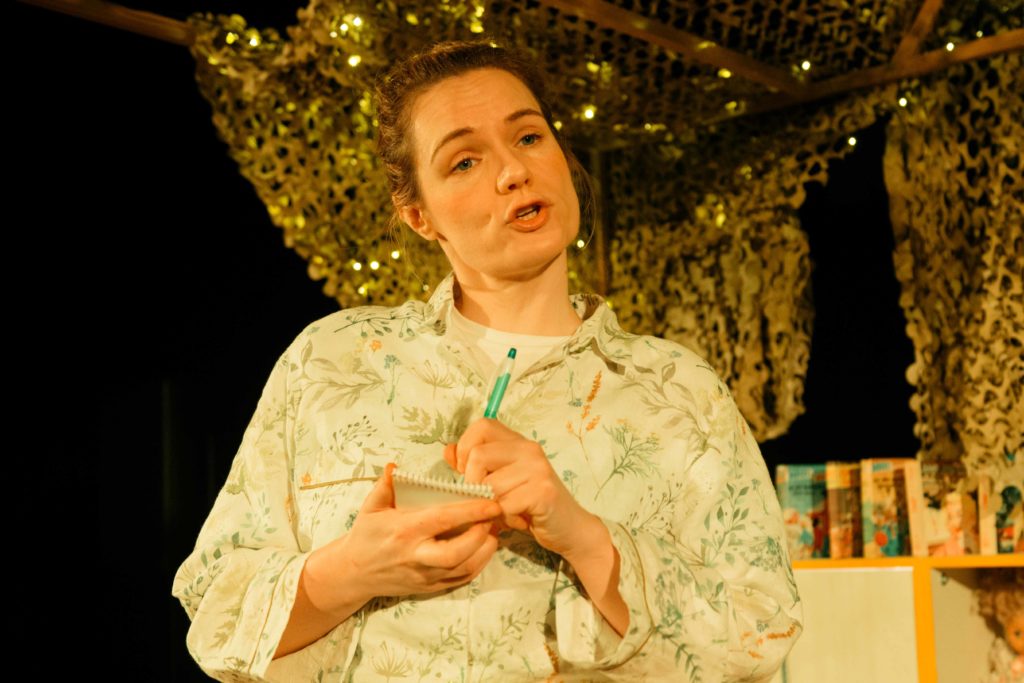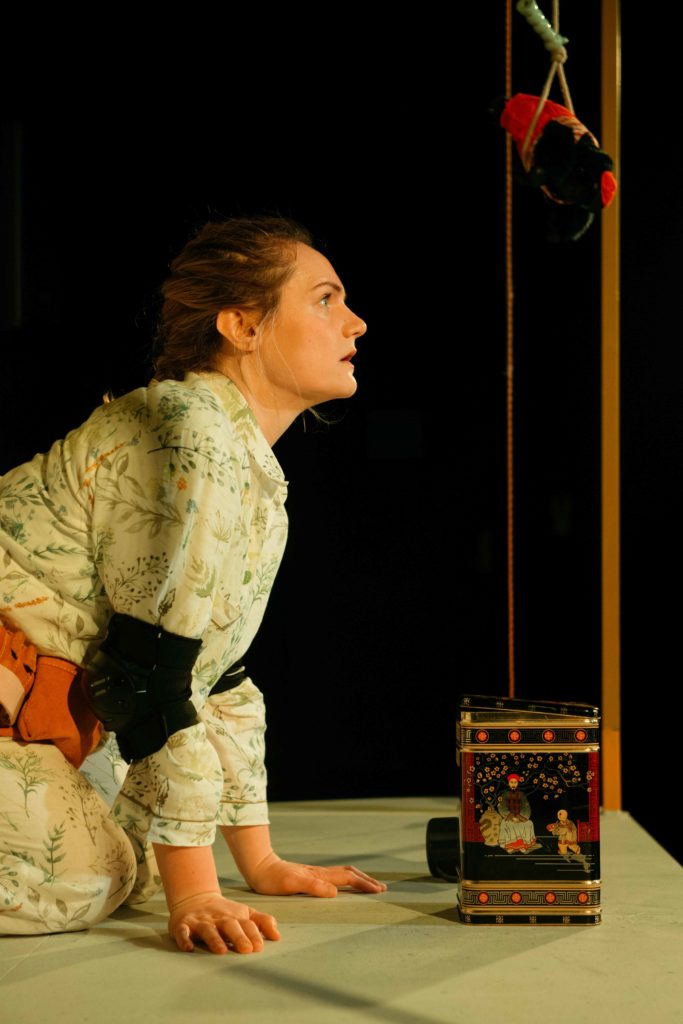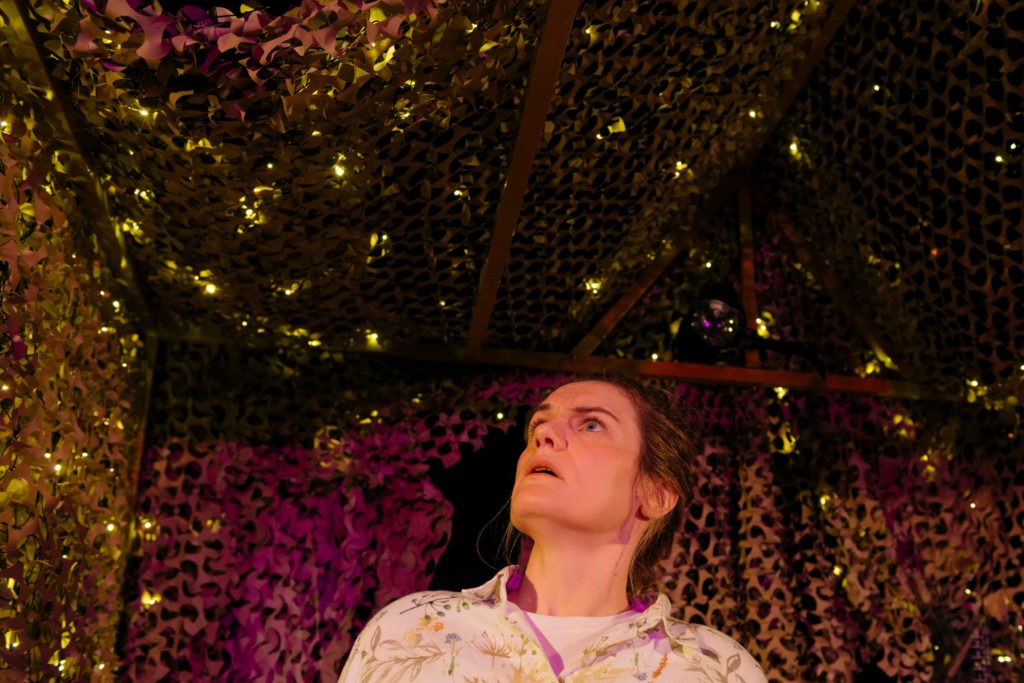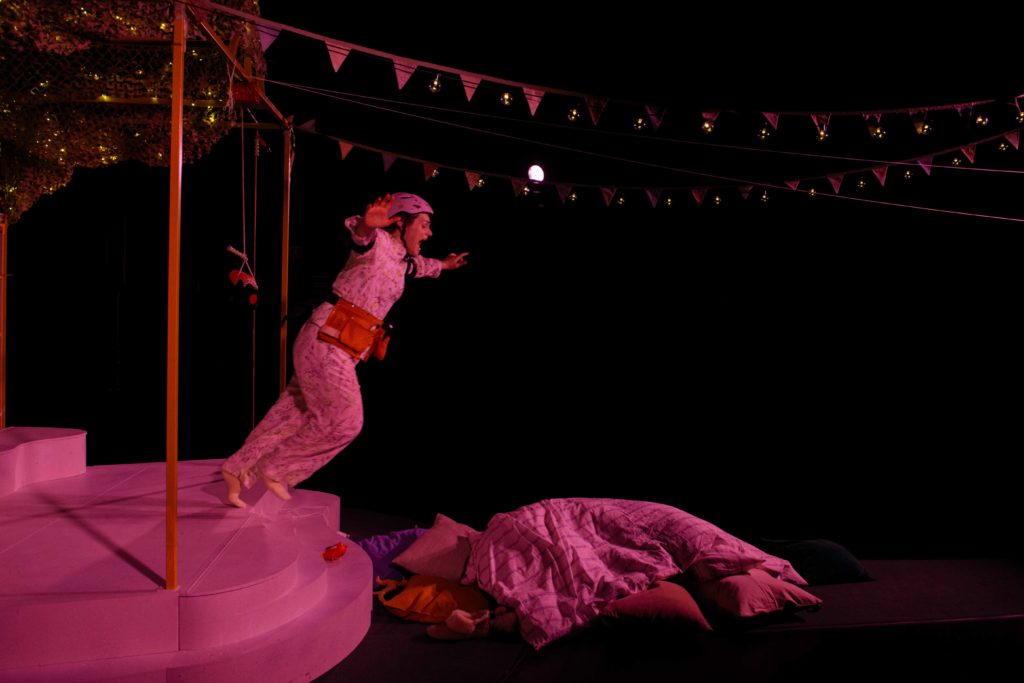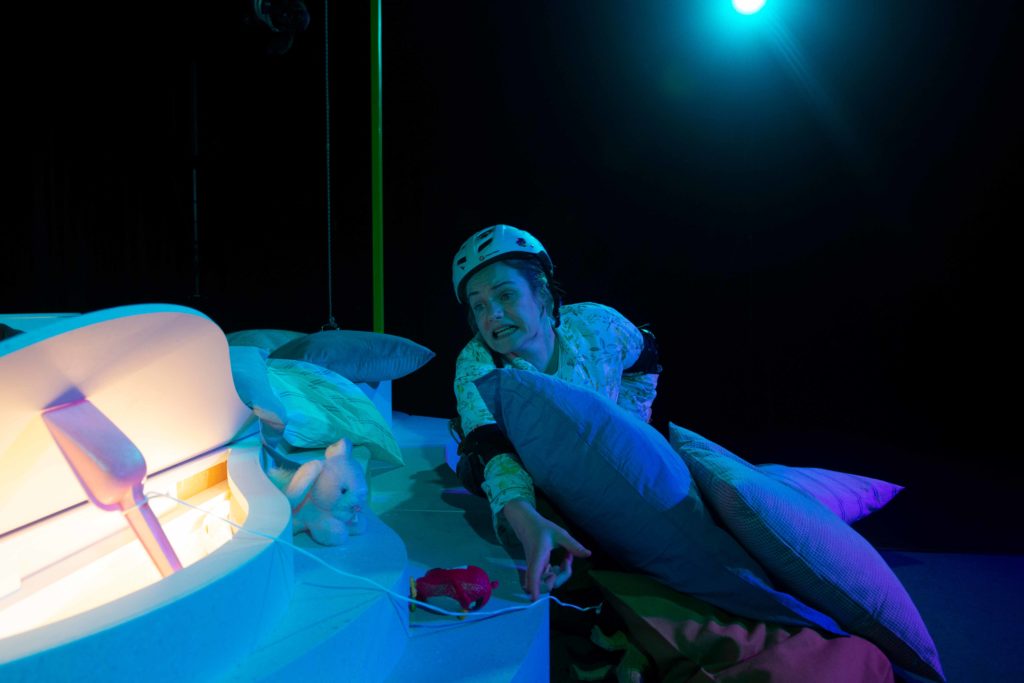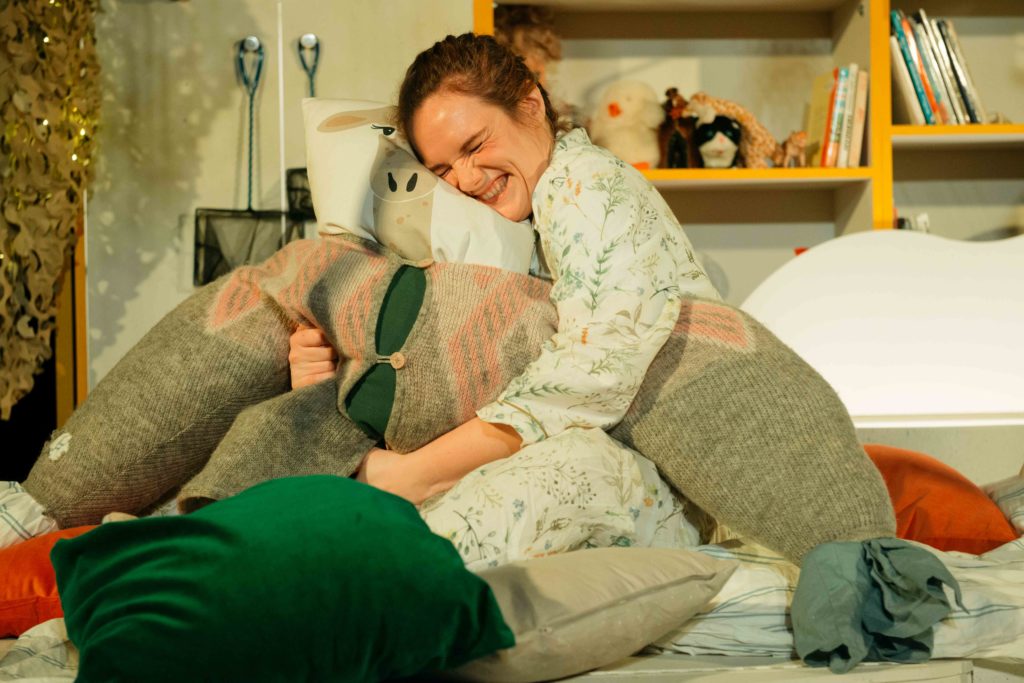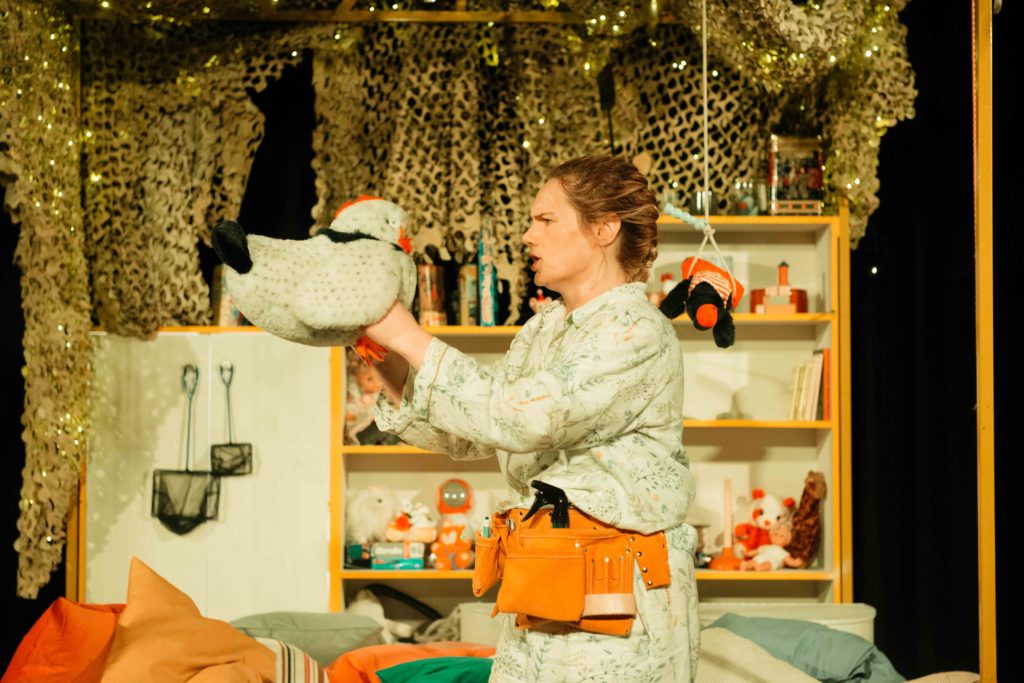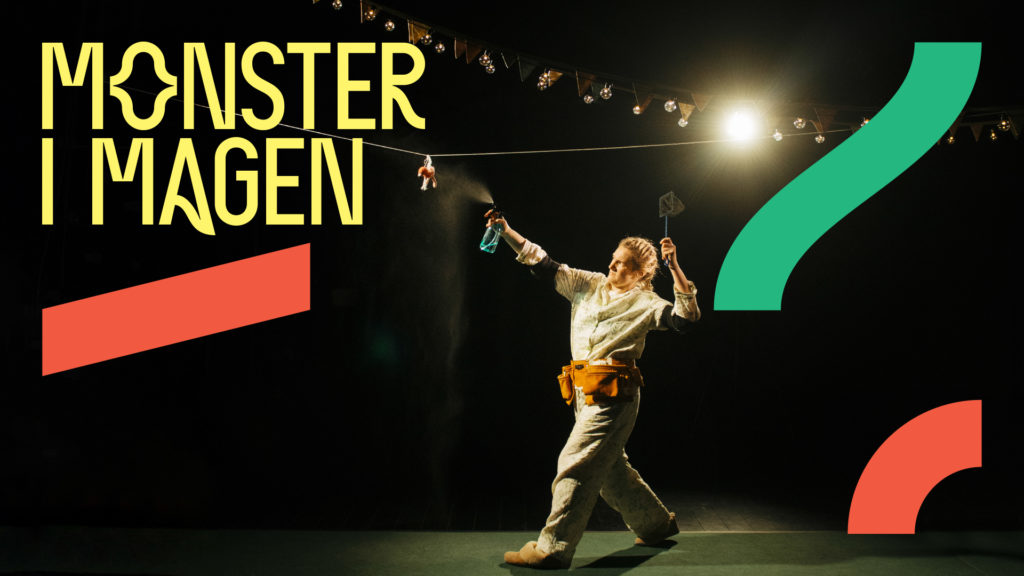 Before, my stomach was full of normal belly stuff, like guts, and breakfast, and cinnamon rolls. Back then, I had a mom. But then my mom got sick and super tiny, and a out of the blue a giant monster moved into my belly!
When her mother dies, the Girl discovers that a monster has moved into her belly. The monster refuses to leave, and makes her do all sorts of things – not to mention the monster juice that comes dripping out of her eyes when she is sad, ruining everything. The Girl has invited the audience over for a sleepover, and it's time for a showdown – the monster needs to leave!
Belly Beast is a warm, funny, and slightly strange monologue for children, about dealing with loss, missing someone with all your heart, and about the fact that there is no correct way to grieve. The performance is a collaboration between Brageteateret and Rimfrost productions, appropriate for children between the ages of 6 and 9.
The play had its public premiere on the 1st of February 2020 at Brageteateret in Drammen.
Photo: Signe Fuglested Luksengard
Bidragsytere add
DramatikerLina Killingdalen

RegissørLina Killingdalen

SkuespillerKristine Myhre Tunheim / Stine Anette Figenschau Hemmingsen

Scenograf og kostymedesignerMari Lotherington

ScenografiassistentMiriam Myrthel Pedersen

LysdesignerØystein Heitmann

Komponist og musikerKristin Øhrn Dyrud

LyddesignerAndreas Wangsbro

Pappastemme/VokalGunnar Eriksson

RegikonsulentIngrid Forthun

DramaturgKristin Bjørn / Ferske Scener

ProdusentSiri Børs-Lind

TeknikerEspen Nordheim / Fredrik Warvik

TurnélederTom Stian Lenningsvik / Christina Bjurholt
Anna Helene Valberg of Scenekunst.no writes:
"One of the most important messages is that there is no right answer on how to grieve. There's nothing wrong with a stone faced reaction, or spending every day in tears. The Belly Beast is a touching, but bitingly funny, depiction of a child's sorrow (...) The Belly Beast is really fine theatre."
Link to full review (in Norwegian): http://www.scenekunst.no/sak/for-trist-til-ikke-a-le-av/
Hedda Fredly of Periskop says:
"Humour, seriousness, and levity are woven closely together in The Belly Beast. The Girl's earnest and proactive vulnerability can help make a heavy topic less scary"
Link to full review (in Norwegian): http://www.periskop.no/anmeldelse-monster-i-magen-eksorsisme-for-barn/
Støttet av
Forestillingen er støttet av Norsk Kulturfond, Fond for lyd og bilde, Ferske Scener, Dramatikkens hus, Det norske komponistfond, Fond for utøvende kunstnere, Fond for frilansere, Rådstua teaterhus og Spenn.no