Isak Draug-killer
av

Alexander Rindestu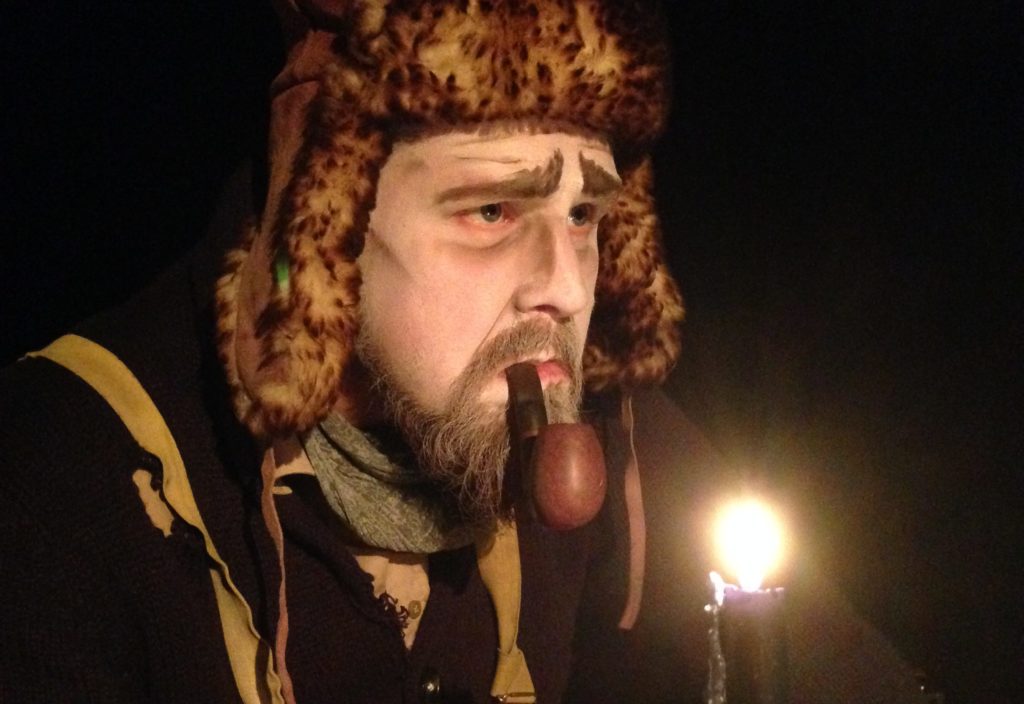 Off the shores of Northern Norway there are stories of creatures that were once part of our daily speech, but that are fading from our storytelling landscape. A meeting with Isak Draug-killer brings some of these stories back to life. Because who talks about the Draug, the Kraken, and the Marmel nowadays?
Accompanied to great effect by musician Torje Åsali Jenssen, actor Aleksander Rindestu takes the audience on a timeless journey where meetings between humans and ocean creatures are common occurrences. To the time where the myths of Northern Norway were created.
"You are walking along the beach on a dark and stormy night and you see a rock moving on its own. Or perhaps a cluster of kelp floats past you, against the wind. You approach the kelp and see a pair of bloodshot eyes staring right back at you. The Draug is abroad, and maybe, just maybe it's you he's after?"
Isak Draug-killer is one of the characters from the successful show The Draug Knife, produced by Rimfrost Theatre Ensamble in 2008. The Draug Knife became a defining performance for the company, and several of the characters, Isak Draug-Killer among them, have lived on outside of the show. The characters can also be found in the concept Storytellers from Utrøst.
The text of Isak Draug-killer is written by Aleksander Rindestu and inspired by the writings of Karl Erik Harr, alongside myths and urban legends.
Isak Draug-killer
2011 – 2016
Infoadd
​​Egenproduksjon

Premiere 17.oktober 2016

Målgruppen ​​fra 6 år

Varighet 40 min
Bidragsytere add
Script and directionAlexander Rindestu

Musician and composerTorje Åsali Jeanssen

ActorAlexander Rindestu
Steder add
○

Kultur i Troms

○

Finnmark DKS
Feedback from Olsborg school
"Thank you for a wonderful show. How fun to have these briny tales brought inland and told with enthusiasm and drama - we need that."
Feedback from Lavangen school
"The students thought the performance was very good. Good immersion and funny/scary stories. The students were impressed by the actor. Good sound effects. Very positive experience!"
Feedback from teacher
"An excellent performance that captivated everyone from 1st to 7th grade. Both performers managed to capture the imagination of the students using minimal effects. Storytelling and focus on dialect and genre. We want more of this. The actor was great at engaging the students."