TOBIAS!
av

Jenny Svensson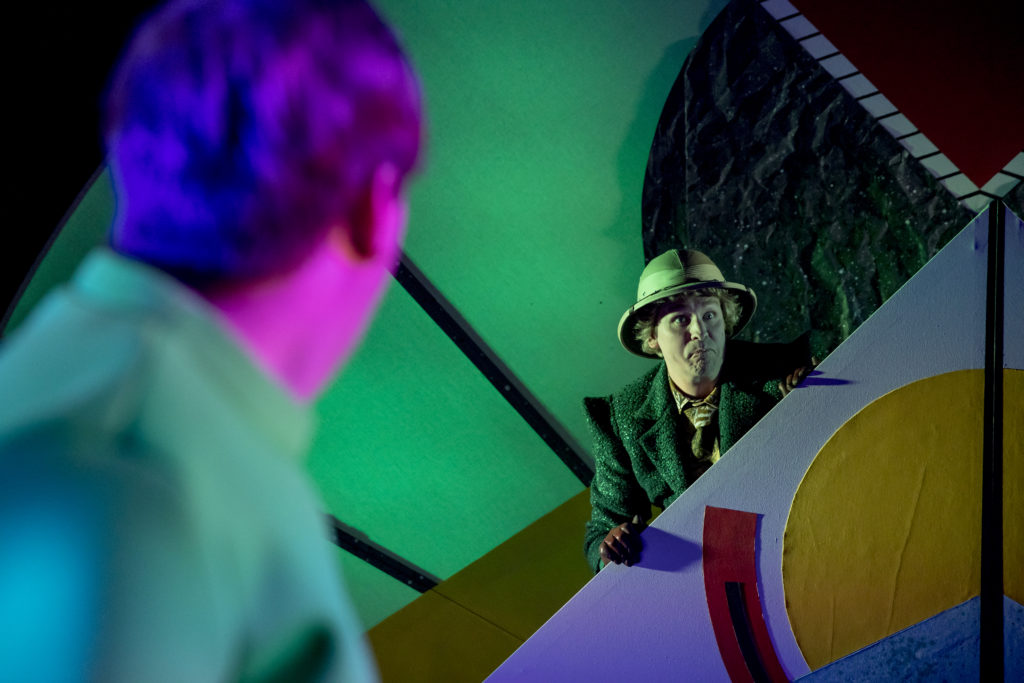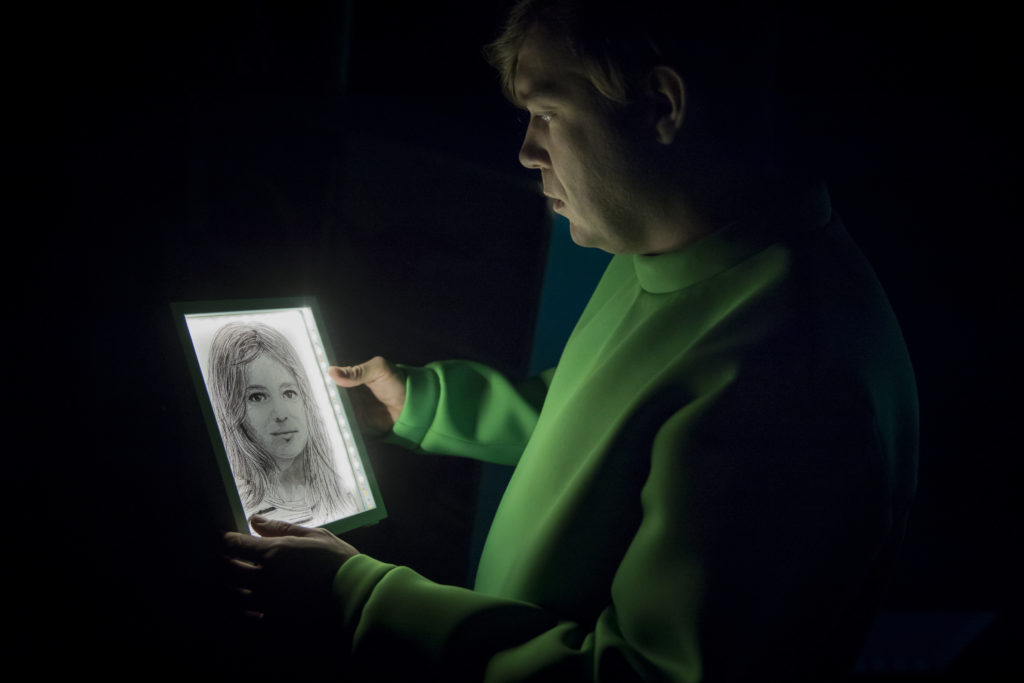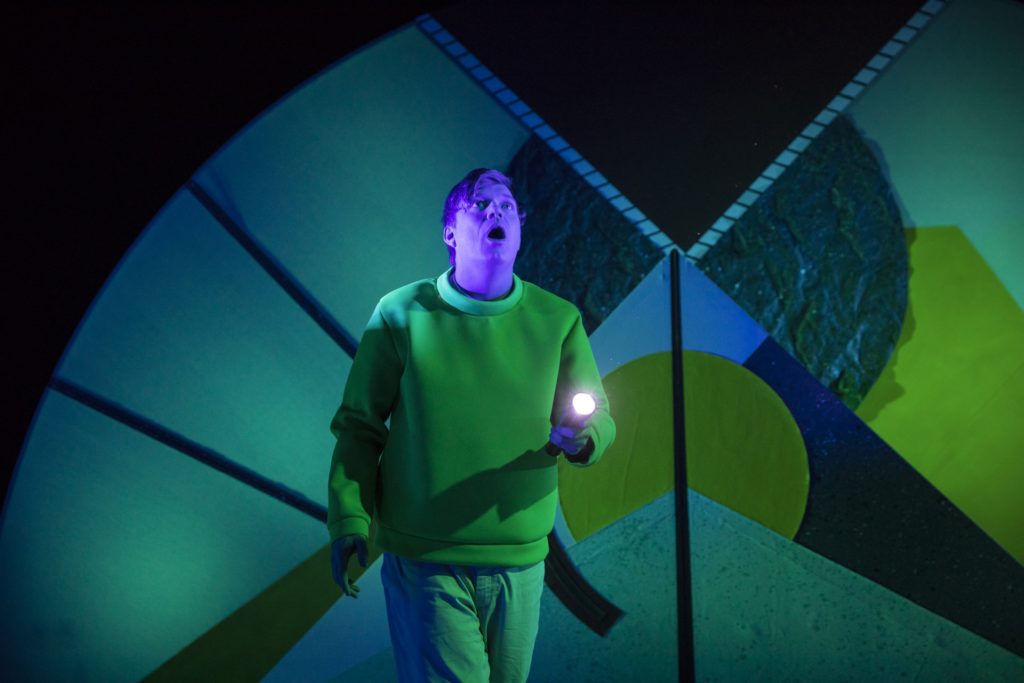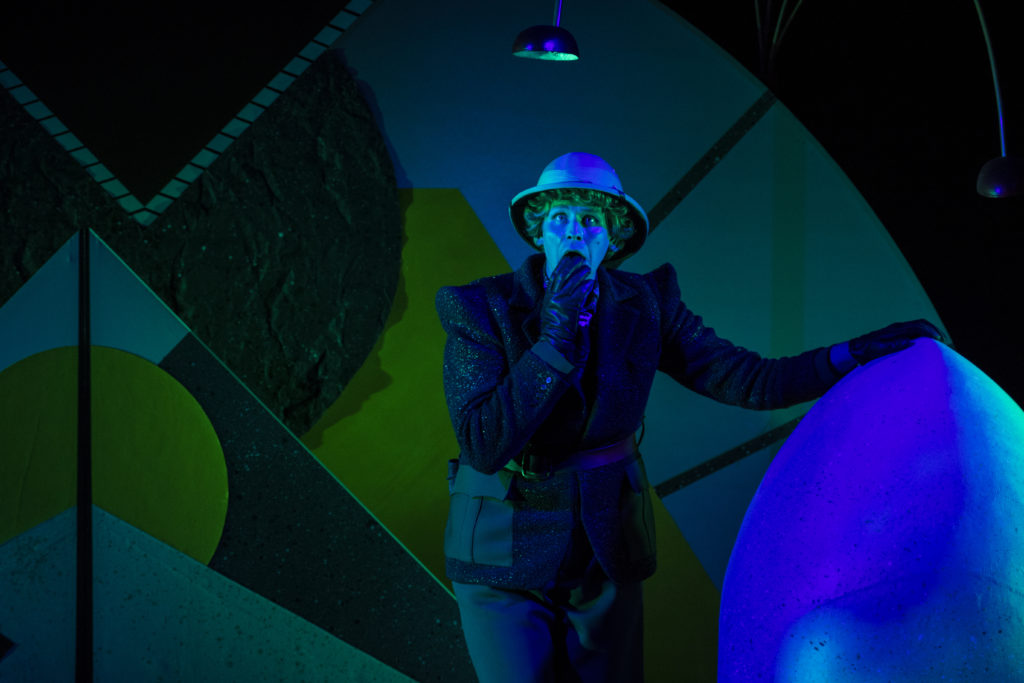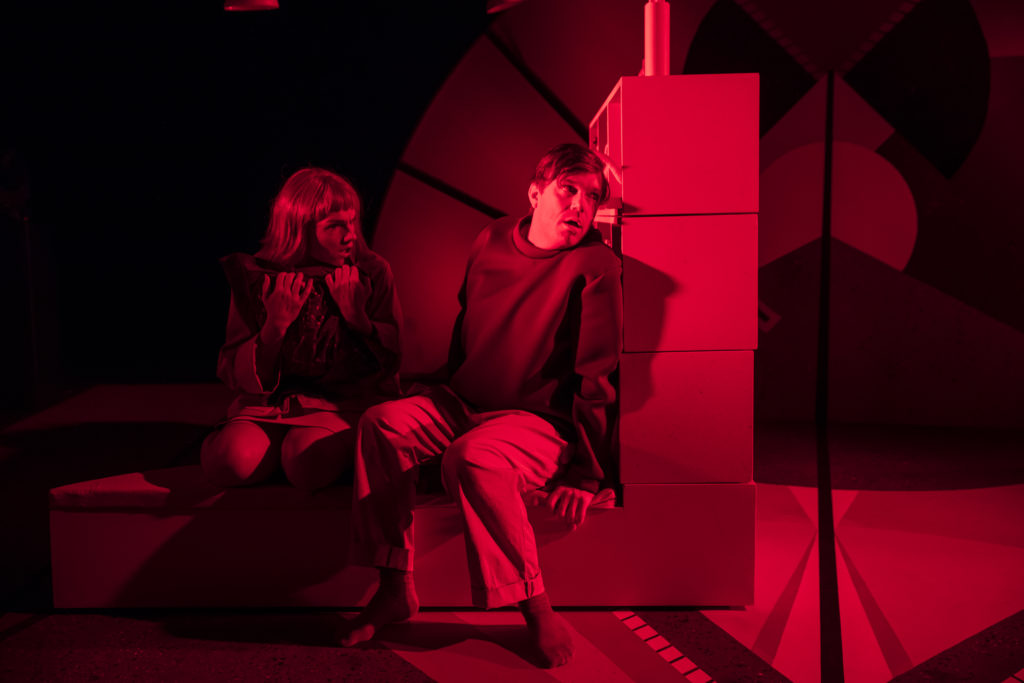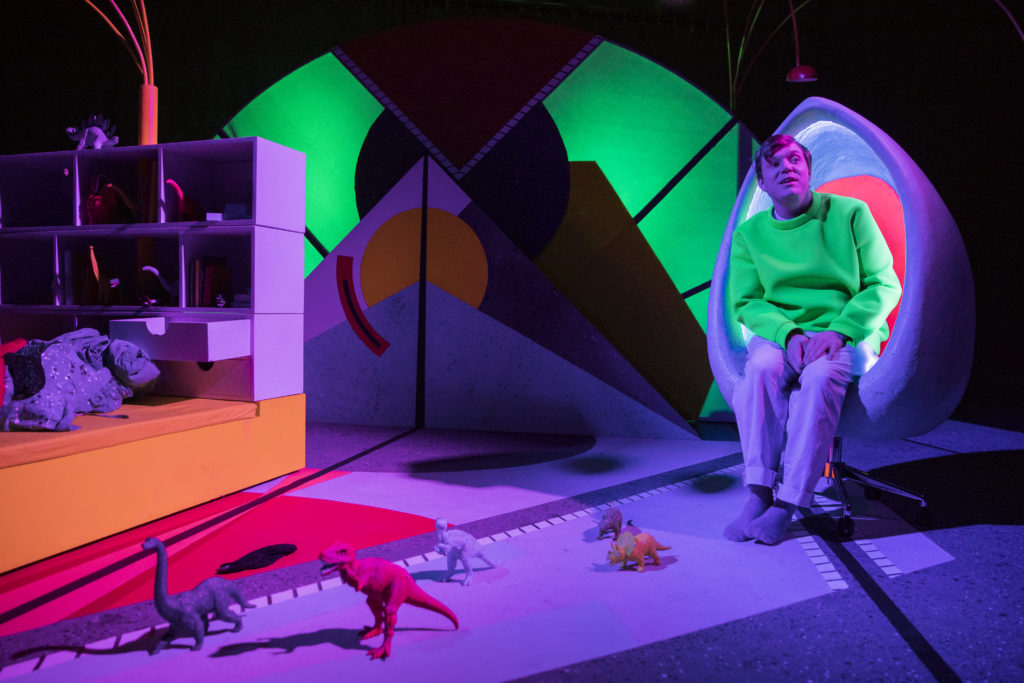 "We are going to take you on a journey into the fantastic world of the dinosaurs. And our guide on that journey is the world's foremost dinosaur expert – Tobias! Tobias knows everything there is to know about dinosaurs, from the tiniest little lizard to the giant Tyrannosaurus Rex."
Many people call Tobias Cecilie. Actually, nearly everyone calls him that. Not even mum and dad know that "Cecilie" is actually Tobias. And that's no wonder, because on the outside he has a girl's body, but inside it is a boy. Tobias is the nicest name he knows, and with his invisible dinosaur friend Konrad, Tobias can be himself; the world's best dinosaur expert!
His best friend Pauline is really the only one who knows who Tobias is. She tries to help, but Tobias still feels like the time the meteor smashed into the Earth and all the dinosaurs died. What will happen if everyone finds out who he really is?
TOBIAS! is a show about identity, dinosaurs, and friendship, for children aged six and above. The show is based on conversations with children and adults about gender identity. Through a mix of imagination and reality, the performance develops knowledge and insight: there are many ways to be human.
TOBIAS! won the Hedda prize for best children's performance in 2018.
Thank you to everyone who contributed their stories, knowledge, and expertise.
Bidragsytere add
Tobias / ActorJonas Delerud/Sebastian Legaard Engeland

Pauline / ActorKristine Myhre Tunheim/Tonje Dreyer Sellevoll

Konrad / ActorAlexander Rindestu/Per-Theodor Paulsen/Mats Gukild

Mom and dad / RecordedNora Gjestvang og Marius Lien

Idea and project managerKristine Myhre Tunheim

ProducerSiri Børs-Lind

DirectorMorten Røsrud

DramaturgLina Killingdalen

Scenography and Costume deisgnMari Lotherington

Lightning designØystein Heitmann

Compocer and sound producerAggie Peterson

Sound designAndreas Wangsbro

Prop masterPaul A. Dzur

StageRune Pedersen, Thomas Myrvoll

WorkshopTrond Håvard Gamst, Ane E. Johansen, Kenneth A Johansen, Bjørn Hugo Nilsen

Sew workshopAnn Jorunn Pedersen, Gry Nordberg

IllustrationLiv Ragnhild Kjellman

PhotoMarius Fiskum
Steder add
●

DKS Troms og Finnmark

●

DKS Møre og Romsdal

○
Lillian Bikset of Dagbladet writes
"This could easily have become a didactic and explanatory show about trans issues and tolerance. Instead it is a rich, layered experience, conscious of its medium, where several smaller, interconnected issues are mirrored in the overarching one, without competing with or distracting from it."
Anki Gerhardsen of Nordlys says
I thought this would be awkward and artificial. I was very wrong. Rimfrost theatre ensemble put my scepticism to shame. Headed by playwright Jenny Svensson and director Morten Røsrud, they have created a show that is open, playful, and diverse, full of wonder, which enables them to address an issue as complex as unclear gender identity without becoming too forceful or self-assured. Quite the opposite.
Helge Matland in iTromsø writes
I think it is important that they have chosen a male actor to portray Tobias, that we get to see him the way he feels inside and not the way the world sees him. (…) TOBIAS! is great theatre for children, and also deserves to be seen by adults.
Hege Iren Hanssen of NRK says:
It is never too simple, never too difficult. It is an important topic, a timely topic, relayed with cleverness, parallels, and a lot of childish fun.
Støttet av
The production is a collaboration between Hålogaland Teater and Rimfrost with support from Norsk Kulturråd, Spenn.no, Fond for lyd og bilde og Statens kunstnerstipend. Preliminary project and text development are supported by Dramatikkens hus, Fond for utøvende kunstnere, Ferske Scener, Tromsø Kommune, Seanse og ArtLab.